Lace is everywhere this season. Every store carries at least one of these pretties, and it seems every girl owns one. This past weekend within two blocks I saw three girls in white lace dresses. The varying styles, cuts, colors, and price points allows every gal to rock a lace dress of her own.

I have yet to dive into the lace dress bandwagon, but have gotten my feet wet with a few lace blouses. But if I was to dive in, would I splurge or save ...



Lilly Pulitzer $228
Liz Claiborne $40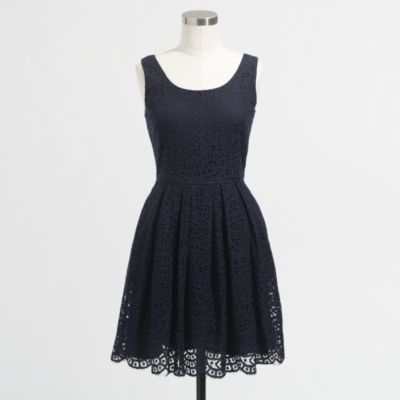 Do you love the lace dress trend?