So I may have gotten a little carried away this weekend. My shopping ban is officially over. Let me preface with the facts that ... 1. Spring is coming and I have yet to have been in the working world in the months of March-mid May. 2. I had a stellar coupon to Banana Republic (Friends and Family Sales are my jam). 3. I made it an outing of sorts with said friends and family.
When I got my BR coupon, I called up my Aunts to have a "girls shopping day." My aunts both have 2 children each in the 6-9 year old range, so it is difficult to coordinate schedules, but I am so glad we did. I typically prefer to shop alone, but sometimes you just need that little bit of help to weed through all the pretty things.
Geo Lace Top in White
|
Lace Overlay Shell
Blue Jacquard Dress (out of stock)
Sloan Slim Ankle Pant
|
Silk Pintuck Blouse
Let me just tell you, I liked everything I tried on, and I tried on about 12 items (I could not find a picture of the skirt I bought). And don't even get me started on the great Mad Men Collection, unfortunately that is never on sale and out of my price range.
Sunday, I planned a girls day trip to Williamsburg with my two besties. Friday, we checked the weather (rain all day) so we decided to make it an outlet and The Cheese Shop trip. I forgot how dangerous the outlets are. Plus I had extra amo with my BR and J. Crew coupons.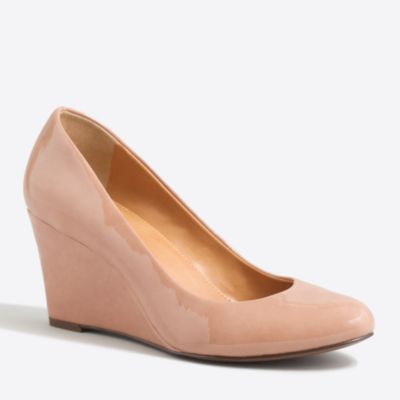 Sylvia Patent Wedges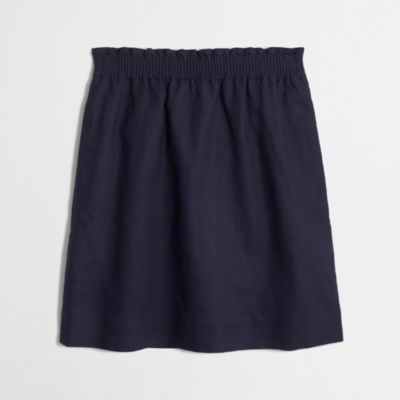 Linen Cotton Mini
Do you ever have super shopping weekends? Have you found some good buys recently?