Since the booming metropolis of Blacksburg, VA is anything but a fashion mecca, I typically resort to one of my favorite past times to fulfill my shopping fix ... online shopping. I recently purchased some great transitional pieces to help me fall into fall!
J Crew Factory Crewneck Cardigan in Cabernet
J Crew Factory perfect-fit ruffled scoop neck tee in white
Factory printed cotton sateen mini in orchid shadow
Tommy Hilfiger Straight Legged Jean
And a great ebay purchase! I trust ebay greatly with fashion jewelry for cheap since it is good for some trendy statement pieces without making a significant investment.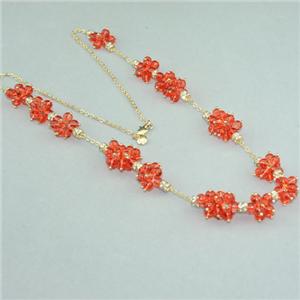 J Crew Red Floral Necklace