Every year, my close group of sorority sisters do a Secret Santa with each other. Becca knows me too well and got me this amazing map of Maryland with all the cities/towns, including my own! She said it can remind me of my roots when I am living in Richmond, what a sweet thought!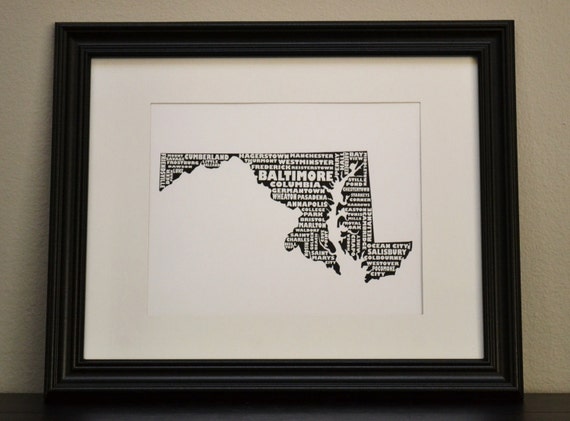 Now that I have this fabulous map print, I am thinking a great idea for my apartment next year would be a map wall. Right now I would only have US, Maryland, and Virginia maps since those are the places I have lived, but can add throughout life! Here are some of my favorite Etsy prints: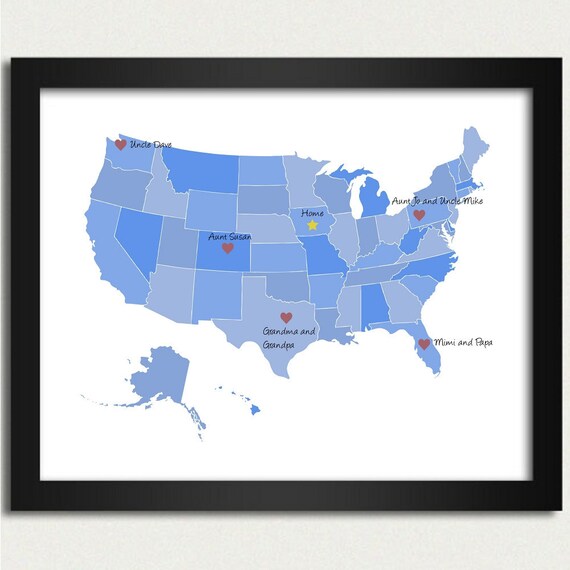 I love this idea, a United States map with locations of loved ones!